Laguna Beach Nightlife
One of the coolest things about Life in Laguna Beach is definitely the Laguna Beach Nightlife!  No matter what kind of mood I'm in or what kind of atmosphere I'm looking for,  there's always a great place to go for a fun evening.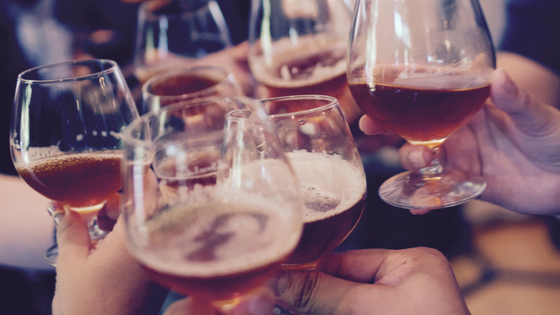 10 Laguna Beach Hot Spots
422 S. Coast Hwy
Ocean view from their rooftop bar, over 20 craft beers on tap, late  night Happy Hour, Tacos & Tequila Tuesday, Wine Wednesday,  Live music 6 nights a week.  Check out their live music calendar! Great food & drink as well!
Sandpiper
1183 S. Coast Hwy
A local favorite, down-to-earth, loads of great music by live bands & late night dancing.
577 S. Coast Hwy
Outdoor venue playing live music!  Great atmosphere with one of the most amazing Laguna Beach views. Great food & drink as well.
1740 S. Coast Hwy
Rooftop bar and ocean view. Live music! Saturdays and Sundays – live bands ranging in styles.  Raggae Sundays, Blues Wednesdays, and Pop Thursdays. Great food & drink as well.
331 N. Coast Hwy
Tropical drinks, great food, & live music 4 nights a week!
213 Ocean Ave
Great food & drink specials, live entertainment downstairs.  Late night, upstairs, features all sorts of entertainment such as DJ's, karaoke, and comedy shows.
214 Ocean Ave.
Late night live music, great drinks
1460 S. Coast Hwy
House music, karaoke, cabaret, check their site to see what's happening next
1289 S. Coast Hwy
Great drinks, fun appetizers, and one of the most breathtaking ocean views around!
The White House
340 S. Coast Hwy
Featuring live music & DJs several nights a week.
Don't forget to check out 10 FunThings to Do in Laguna Beach