Laguna Beach Farmers' Market
On of my favorite ways to start out the weekend is by filling up my fridge with goodies from the Laguna Beach Farmers' Market.
I love this particular Farmers' Market.  The vendors offer such great, certified, organic products but yet it's still small enough to walk through fairly quickly.
There are quite a few stands selling fresh fruits (fresh and dried), juices, and vegetables.  You can find nuts, seeds, dips, sauces, and spreads.  There are baked goods, chips, breads, and granola.  Organic, free-range eggs – even duck eggs.  You can get your hands on some  farm fed meat and fresh fish as well.  Olive oil, avocado oil, coconut oil, and essential oils.  Herbs, spices, seasonings, dressings, and broths.
Laguna Beach Farmers' Market is held every single Saturday morning from 8:00 a.m. to 12:00 noon.
There is free parking during the hours of the Farmers' Market.  
Another great thing is that there are delicious prepared foods in case you get hungry while shopping.  Handmade crepes made to order are fabulous and fun.  Also, empanadas which are served warm to eat while there.  You can also purchased packaged empanadas to go.  A nice, cool treat are the Handmade pops from Front Porch Pops.
Check out the Laguna Beach Farmers' Market
A couple of my favorite finds
Hand Crafted Kombucha from Bless*ed Booch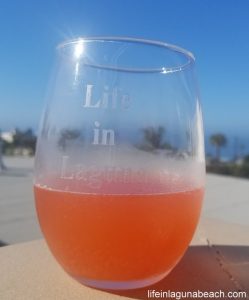 Fresh Halva from Mom's Specialty Food