Life in Laguna Beach – Tidepools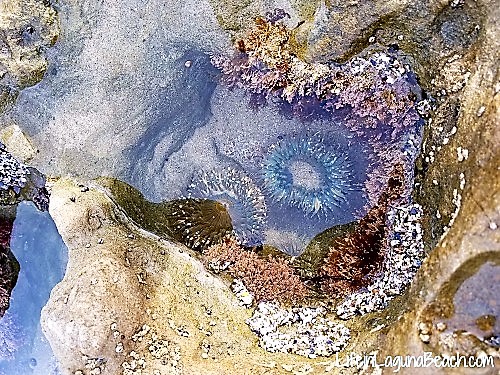 I wanted to share a few of the pictures I took last time I visited the tidepools down here in Laguna Beach. I was visiting the tidepools at the north end of Main Beach below Heisler Park.  These photos do not compare to many I've seen, but it's just me and my cell phone out there 🙂 I never seem to have my camera with me when I need it. It's so great that no matter which tidepools I visit, there is usually a volunteer from the the Crtstal Cove Conservancy down there to answer questions and share information.  Also, he/she always does a great job of making sure the area is not disrupted.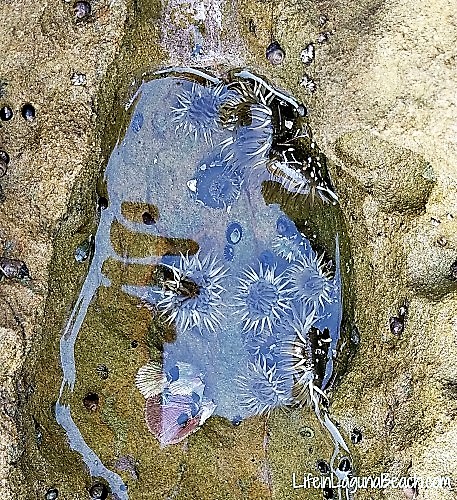 Here are a few general rules of good tidepool etiquette:
Never remove animals, shells, or rocks
Never pick up the animals, observe them where they are
Walk carefully as to not step on them
Don't turn over the rocks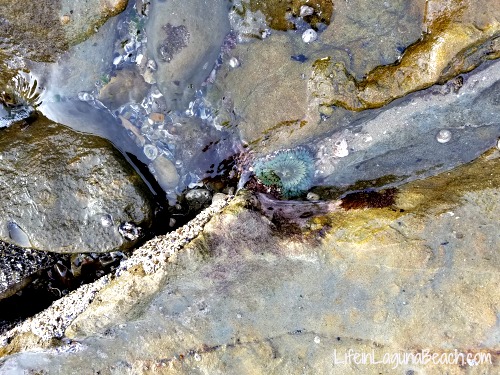 Most often when I am down there I do get to see the following:
Hermit Crabs
Barnacles
Black Turban Snails
Sea Anemones
Shore Crabs
Mussels
Rough Limpets
Chitons
Tube Snails

Although there is also wonderful scuba diving and snorkeling down here in Laguna Beach, I feel very fortunate to be able to visit the tidepools often.  I can actually spend hours down and around there. There are so many things that make Laguna Beach a unique beach, and the tidepools are definitely one of them!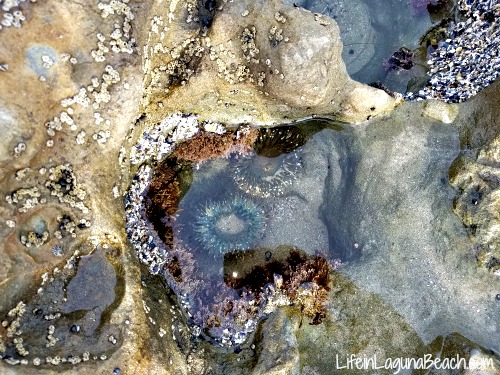 With every post, I add new pictures that I've taken around Laguna Beach which you will find in The Gallery
Thank you for stopping by