Life in Laguna Beach – Mozambique, The Cliff, The White House
My idea for this blog is just to share all things Laguna Beach.
Because I can tend to be quite the creature of habit, I made a promise to myself that I would try new things as often as possible.
I always enjoy a fun Happy Hour, especially when there's a good food menu as well.  I was pleasantly surprised to find that Mozambique offers a wonderful Happy Hour menu, not just the regular bar foods. You can enjoy Happy Hour on the top floor, overlooking the water (although it's not on the beach side of PCH – the view is still great) or on the 2nd floor where they often have entertainment.  We usually sit up top then go down to hear the band. Happy Hour is M-F 3:00 p.m.-6:00 p.m. and Sat-Sun 3:00 p.m.-5:00 p.m. (YES, a weekend Happy Hour)!
I don't eat too much red meat but this steak burger is just amazing! Pictured as a lettuce wrap without the bun.
Mozambique
1740 S Coast Hwy, Laguna Beach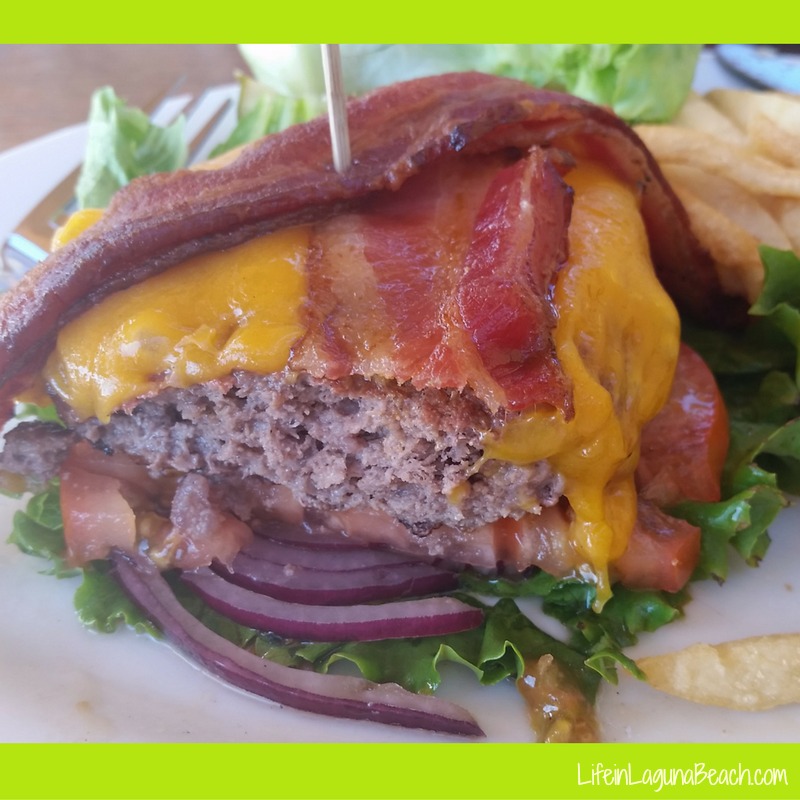 The Cliff
577 S Coast Hwy, Laguna Beach
Another place I really enjoyed this week was lunch at The Cliff.  I would say that the last 10 times I've been there, I've had this same exact salad. So much for "trying new things"!  It's their Pear Salad with seared ahi.  I am in love with the way they season their ahi.  The Cliff has one of the best views on the street as well.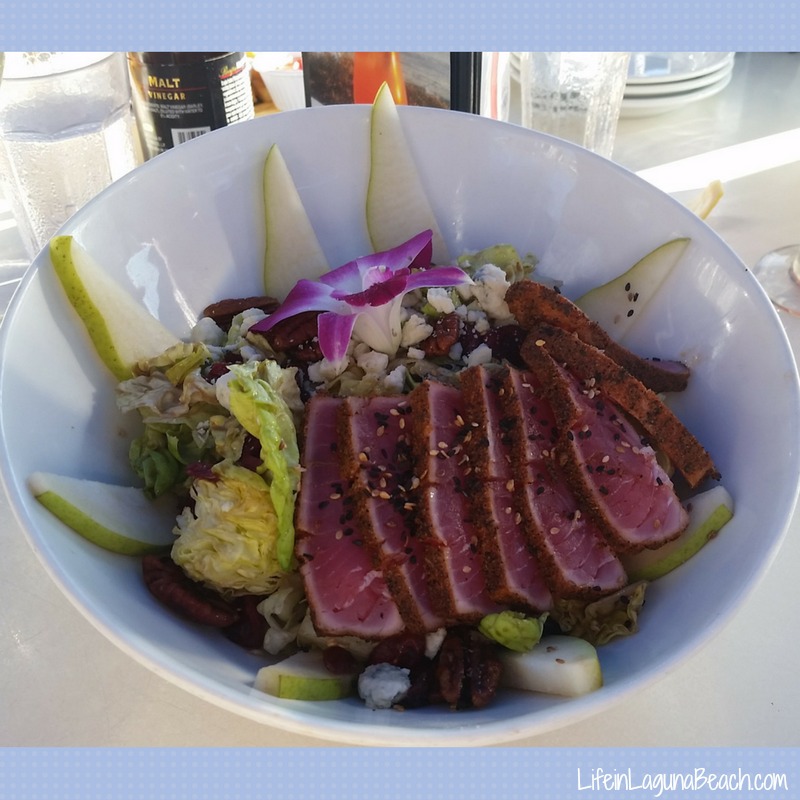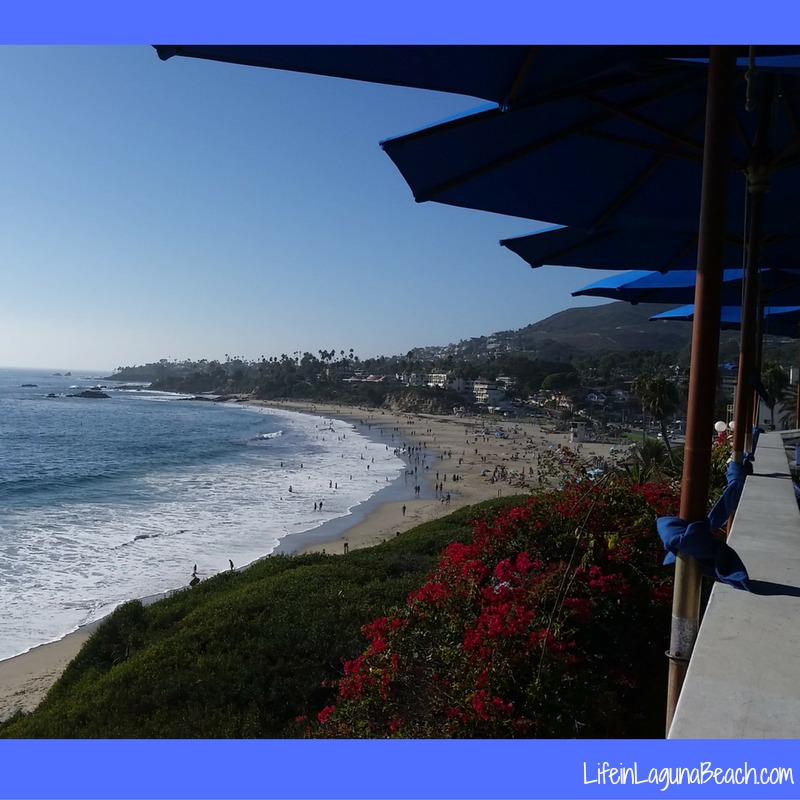 The White House
340 S Coast Hwy, Laguna Beach
My last Food Find of the week is breakfast at The White House.  This is not your everyday eggs benedict.  They hand make their hollandaise sauce and it is yum.  The best part though, for me, was the chicken sausage, as opposed to Canadian bacon.  I like that they serve their breakfasts until 4 pm.  That works real well for late sleepers such as myself 🙂
 
Visit Laguna Beach Business Directory for more Restaurant listings
With every post, I add new pictures that I've taken around Laguna Beach which you will find in The Gallery
Thank you for stopping by